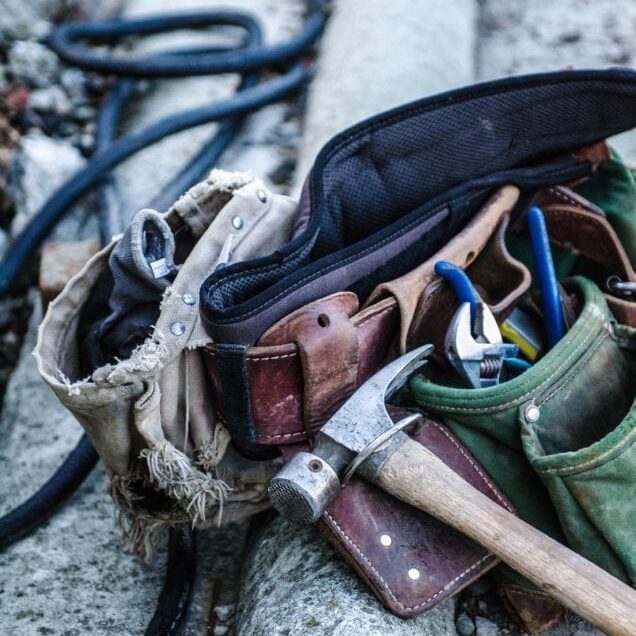 We started this business out of a desire to serve our community and meet a need that was going largely unmet.
We started this business out of a desire to serve our community and meet a need that was going largely unmet. Jacob serves in the Air National Guard and it seemed like any time he was gone something would go wrong with the house, and it would be hard to reach anyone for help. It was also difficult to work for local employers that did not understand the requirements of his military service. We understand those kinds of frustrations, and as a result, The Tundra Tinkerer handyman business was born.
Since our inception, we have already expanded beyond what we thought we would originally be doing and now hold a general contractor license. That has allowed us to be able to hire help, which we hire locally and do our best to support other local businesses whenever possible.
Please reach out to us if you have any questions, or if you think we can be of service!
Jacob, Miranda, and the Tundra Tinkerer Team
Frequently Asked Questions
We charge a 1hr. minimum. Currently, that hourly charge is $90/hr for our professional services, which entails tasks such as home leveling, sheetrock work, painting, plumbing-related tasks, etc. Our handyman services are billed at $70/hr. These services entail tasks such as installing window blinds, minor leaks, simple repairs, etc. When we bring a laborer to a job site, we charge $60/hr. Our rates are based on man-hours worked.
We charge drive time at half our rate for anything out of city limits.
If we can't do the job, we will tell you up front.
All Estimates and Invoicing is done via Quickbooks. This gives you, the client, an opportunity to review and approve or ask for adjustments at your leisure. It also allows for you to make payments over time if you need (terms are listed on the invoice).
We will collect city sales tax for work done within city limits.
We will accept cash, local checks, money order, Zelle to tundratinkerer@gmail.com (you may have to split your payments which is ok) or credit cards for payment.
Urgent requests are subject to a $50 fee if they supersede an already scheduled job and we have to put it on hold or have to leave an active job site. This is because it takes time to reschedule currently scheduled clients. The urgency of a job is up to our discretion.
The emergency call-out fee for weekends, and after 6pm and before 9am is $100.
If we provide an estimate and the work is not completed within 6-months (after we make reasonable attempts to complete the work) then the hourly rates on the estimate will change to our current rates if they are different.

Dan W.
Customer
They did a great job for me. They serviced my furnace and came in quite a bit under their estimate. I would recommend them.

Jessica Farley
Customer
I recently hired Tundra Tinkerer to put together a big bed that I ordered online... He showed up on time, just 16 hours after my initial request. He put the bed together, cleaned up after himself [did a great job]. I'm so glad to have this reliable business in Nome!

Eda Keller
Customer
Super responsive, FANTASTIC work ethic, and reasonably priced! What more can one ask for! Best!